Massive Assignament
Great new feature ..
New Feature for the Client Saving process
There is a new option on the client now that allows you to perform a massive product document assignament.
Suppose the you wold like to save a new assembly that is not already in the odooPLM. For each file you need to assign part data end document data..
In case of new big assembly this could be boring ..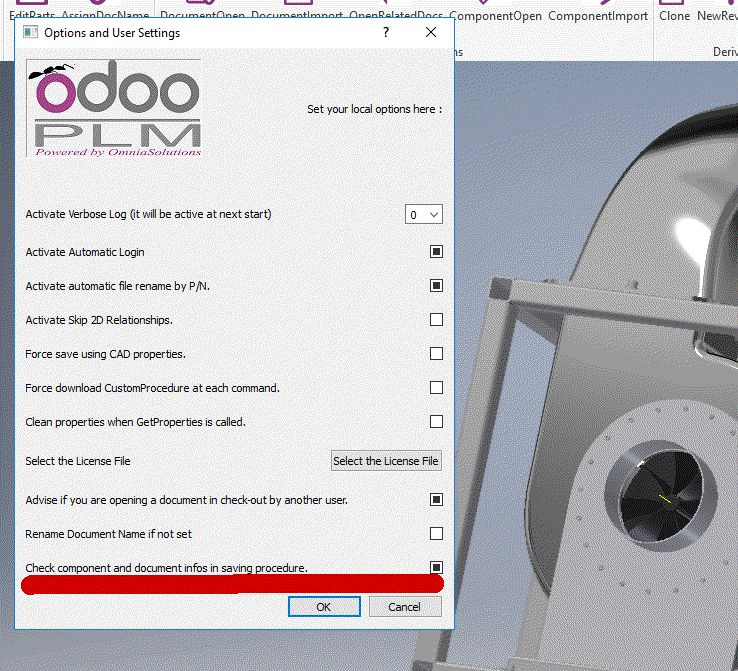 We have the solution ...
Just flag the Check Compoent and document infos to allow the system to pop up e new user interface for massive editing informations.
This frendly interface help you to do the trick in a moment.
Renaming Info interface
You can:
Create new part data directely from the form
Re-use exsisteng part date and assign it to the file.
Call us for a live demo !!
Have a go, it will be even greater than expected !