Login OdooPLM to Odoo.sh
How To
We receive a lot of request from the our customer to get more information in how to connect odooPLM to Odoo.sh.
This simple guide will help you to reach such a result.
First of all login to your odoo.sh odooPLM instance

have a look at the url: https://odooplm-13-0-895265.dev.odoo.com/
The first part is the database odooplm-13-0-895265 
To Login into odooPLM client you need to first install the cad client from the following url: Candidate    this is a very simple windows setup that allows you in a second to install the cad add-in.
Once the plugin is installed just click the login button

now the login form appear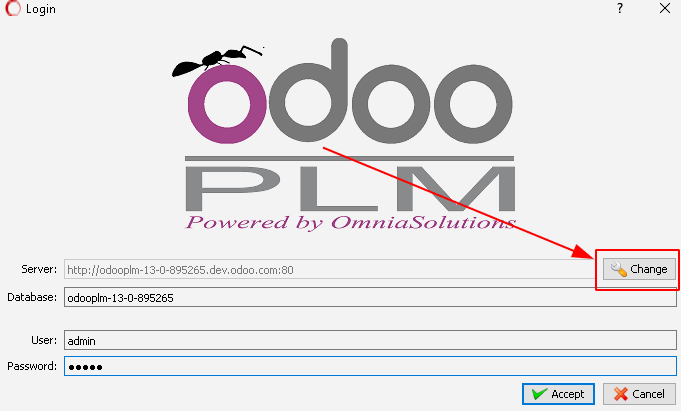 be sure to pres the change button as shown in the screen and fill up the new windows in the following way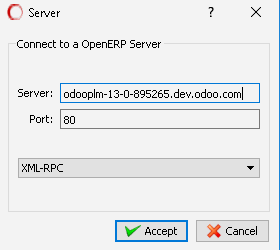 fill up server and port with the following values:
Server: odooplm-13-0-895265.dev.odoo.com
Port: 80 odoo.sh use port 80 not the default 8069
Unfortunately odoo.sh dose not show the database list so you have to type it in the proper way.

After that fill up with username and password that in our case are
Username: admin
Password: admin
click the ok button and now you are able to use all the odooPLM-client comand.
for any further information send and e mail to info@omniasolutions.eu